Amazon Quarterly, a production of Amazon Press, was based in Massachusetts and published queer art and creative writing in the 1970's. The editors included but were not limited to Gina Covina, Laurel Galana, and Audre Lorde.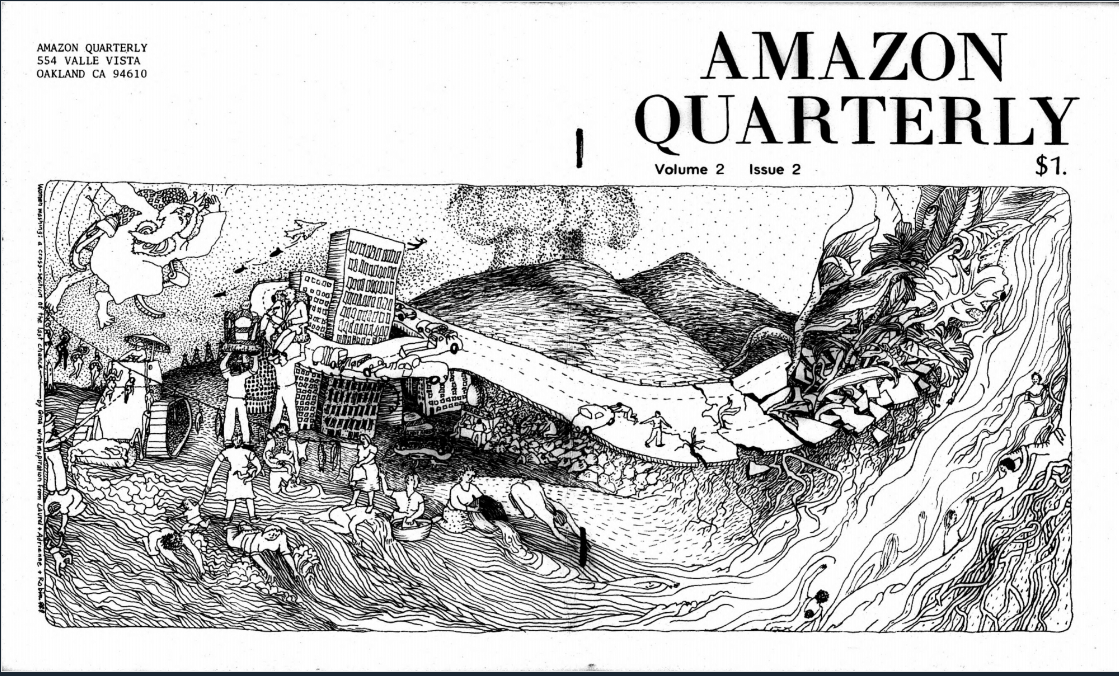 Article Database
Files of the issues can be found here: https://www.dropbox.com/sh/1xkq6b72tsf65wt/AACr8BXIsR-e6G38DjaoFwR7a?dl=0
The PDFs are also attached as files at the bottom of this page.
Article About Amazon Quarterly
Tirza True Latimer, "Amazon Quarterly: Pre-Zine Print Culture and the Politics of Separatism," in Modern Print Activism in the United States, edited by Rachel Schreiber. Burlington, VT: Ashgate Publishing Company, 2013.
Copyright Statement
Images and texts from this journal were found online and were posted to enhance readers' knowledge and appreciation of queer literature and artwork. If you own the work featured and you do not want it on this archive, please contact editor Julie Enszer so your material can be removed.