Anthologies, Programs & Papers
Academic Feminists and the Women's Movement
Amazon Poetry
Notes on electronic edition:
All pages of this chapbook were scanned and cropped in December 2008.
The chapbook scanned is from the personal collection of Julie R. Enszer.
This is a perfect bound book acquired used by the owner.
Title Page
Audre Lorde Memorial Program Book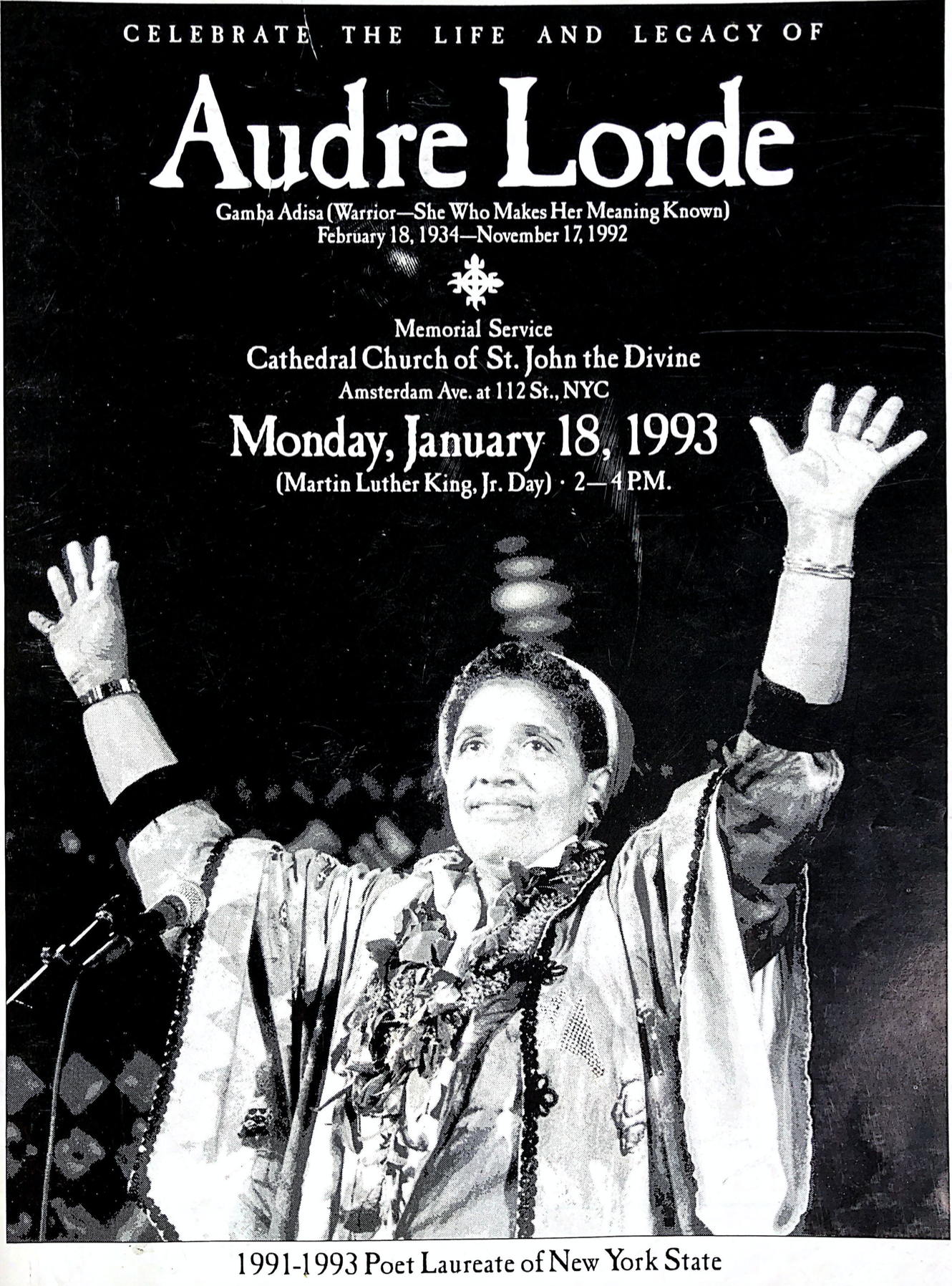 This program book is from the personal collection of Cheryl Clarke. The program book is 66 pages. In the PDF, pages 67 and 68 are a single page addendum to the program book distributed at the memorial service. Page 69 is a manuscript page from Cheryl Clarke that was in the program when digitized.
Lesbian Poetry
Lesbian Poetry: An Anthology was published in 1981 by Persephone Press and edited by Joan Larkin & Elly Bulkin. The archive includes digital images of the cover, title page, copyright, dedication, table of contents, and the complete introduction by Bulkin.
Reproduced with permission of Joan Larkin & Elly Bulkin
Top Ranking: A Collection of Articles on Racism and Classism in the Lesbian Community
Compiled by Joan Gibbs and Sara Bennett, 1980.
Woman to Woman (anthology)
Victoria Checa digitized Woman to Woman in March 2013.